THE TREND
In the last few years, we have seen a high demand for increased Cyber Security protection. Recent reports have shown a yearly increase in cyber attacks of 26%, personal identity breaches in the hundreds of millions as well as personal healthcare information breaches of over 136%. The trend does not look good for those who are not preparing to protect their companies digital assets. Simply buying malware and antivirus protection programs is no longer enough protection to the least sophisticated cybercriminals.
THE SMALL TO MEDIUM SIZE BUSINESS (SMB)
Larger businesses, even with all the highly publicized major hacks, have much better technical resources to protect their infrastructure than small business. This is why small business is more vulnerable to cyber attacks. Our focus is the SMB.
We provide a cost-effective security audit and Cyber Security consulting that will inform you and expose your threats and vulnerabilities. Being digitally secure is a continual challenge because every day the threats and vulnerabilities increase. It is simply easier to hack then to protect against a hack. Using our process, based on the US and internationally recognized best IT security practices, we will make your company increasingly less vulnerable in and out of the office. You will no longer be the "low fruit on the tree" for hackers and malware to exploit.
In order to meet our clients' needs for security, we have introduced our Cyber Awareness and IT Risk Assessment Audit Services. These Services used together, provide the necessary process to reduce your financial risk by defining and protecting you from threats and vulnerabilities using computers in today's business.
Our security process follows the national and international standard methodologies standards set by such institutions as Carnegie Mellon, National Institute of Science and Technology, ISO 2001, the United States Department of Health & Human Services and CERT. In our process we provide the following:
SECURITY IS A PROCESS, NOT A PURCHASE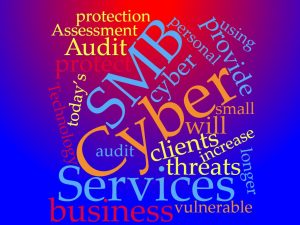 OUR RISK ASSESSMENT & CYBER SECURITY AWARENESS PROCESS: 
DISCOVER Technology Assets

PENETRATION Tests and VULNERABILITY Scans

Infrastructure and CYBER SECURITY AUDIT

RISK ASSESSMENT

Suggest REMEDIATION

Define Security Baseline for next audit.
We offer our clients a professional, experienced, trusted partner relationship. Through our Cyber Security Awareness and Risk Assessment Audit process we provide detail documentation specifying each area of threat and vulnerability with a practical Risk Analysis. This allows our clients to make sound business decisions of the risks associated with using computer systems and technology in today's challenging environment.
Call us today for a one-hour free initial consultation at 847-722-1720., Les Multack